Movable Ton Bag Scale
Movable Ton Bale Scale is a large bag packaging machine specially tailored for manufacturers with unstable packaging positions. The mobile ton bag scale can move to any blanking position through the universal wheel under the packaging scale according to the different discharging positions of materials to meet the fixed-point packaging requirements of different blanking positions. The working principle of the mobile ton bag scale is the same as that of the original ton bag scale, mainly through gravity feeding or spiral feeding. What is different from the original ton bale scale is that the equipment can move horizontally ( equipped with a mobile platform car ) and has the ability to pack at multiple feeding points. The mobile platform car adopts heavy-duty universal wheels, with a single universal wheel carrying a load of more than 1000Kg, with a manufacturer's certificate, marked with specifications, models and load capacity.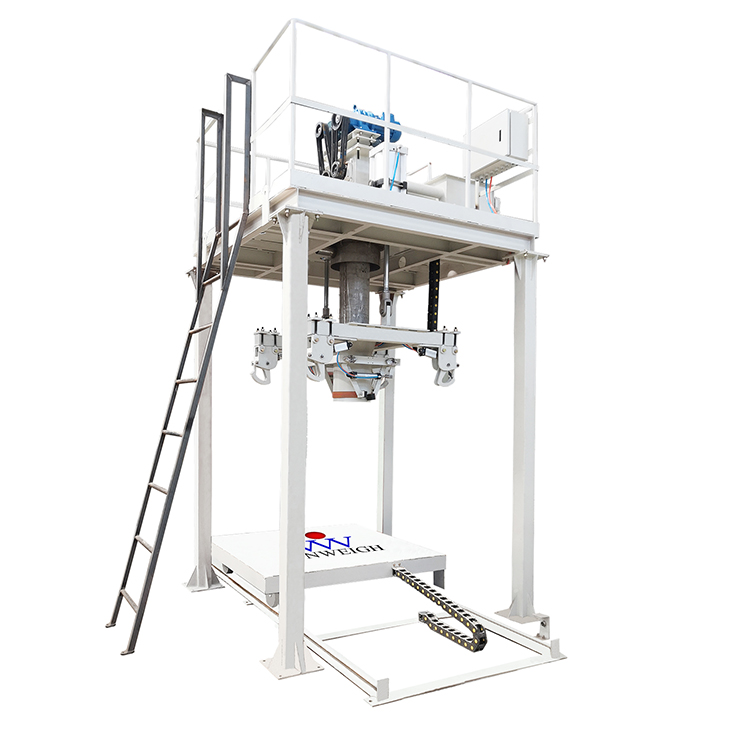 Introduction of Mobile Ton Bag Scale
The mobile ton - bag scale mainly includes a mobile integrated large bag packaging system consisting of a feeding mechanism, a weighing mechanism, a pneumatic actuator, a bag clamping mechanism, an electric control part, a mobile flatbed truck and the like. This series of equipment is usually used for fast, large-capacity specialized quantitative weighing and packaging of solid particle materials and powder materials, and is also the necessary special equipment for large soft bag packaging at present. It can be used for large bag packaging of alumina, iron powder, stone nitrate, cement, chemical products and other materials.
Functional Characteristics of Mobile Ton Bag Scale
1. Just touch the travel switch when starting the packaging.
2, automatically separating from the bag clamping device and the bag hanging mechanism after the packaging is finished without other operations;
3. It integrates the functions of coarse and fine feeding, effectively solving the requirements for speed and precision in the packaging process.
4. Packaging bags of different quality in the packaging process can be automatically peeled, cleared and have the function of automatically correcting to ensure accuracy requirements.
5. When it is required to detect whether the material contains metal particles, a metal detector can be installed at the feed inlet.
6. The automatic falling of packaging bags can be transported to the next process by free roller table, power roller table or belt conveyor.
7, according to the requirements can be equipped with shaking bag function or flexible adjustment of bag machine and hook height;
8. The system has automatic and manual operation modes that can be switched at will.
9. Ton - bag scale can move freely and has the ability to pack at multiple blanking points.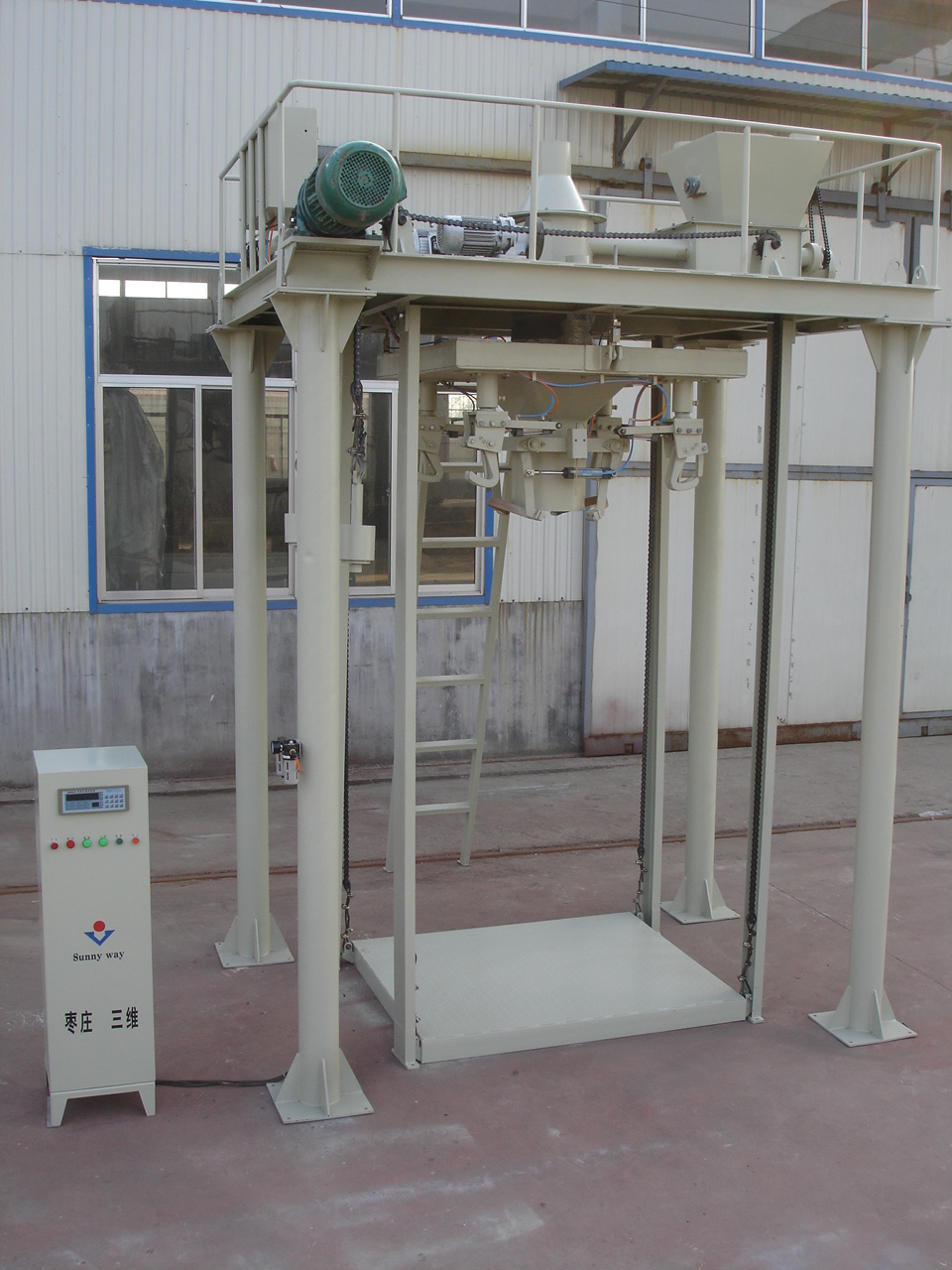 The mobile ton bag scale solves the problem of packaging at multiple blanking points, saves cost for enterprises, and creates a precedent for intelligent and flexible packaging of ton bag scales.

【Related Product】
关键字
【Relevant Articles】
关键字