Zaozhuang Sunweigh Technology is successful in the Chengdu exhibition of the nineteenth fri
By China friction sealing material association hosted the nineteenth session of the international Chinese friction sealing material technology exchange and products exhibition in the morning of April 13, 2017 at the grand opening of Chengdu Century City New International Exhibition Center in Zaozhuang. At the invitation of the organizers, Zaozhuang Sunweigh set up an exhibition group, represented by manager Chen, to travel all the way to Chengdu to attend the exhibition as scheduled.
The exhibition lasted two days (April 13, 2017, April 14, 2017).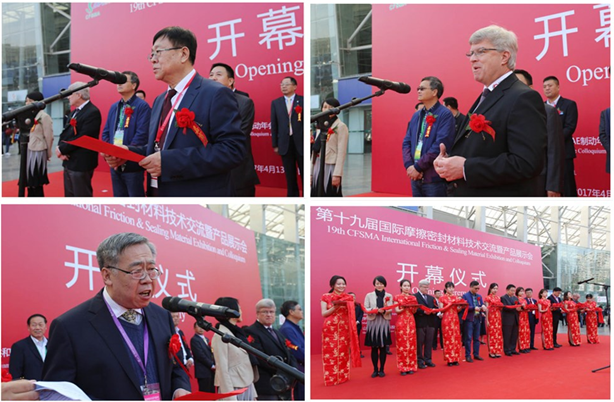 By China friction sealing material association the director, Shandong golden kylin Limited by Share Ltd chairman Sun Zhongyi on behalf of China friction sealing material association speech; speech, former chairman of American Standards Association of friction materials BPI group development director Mr. Jerry Chinese friction material; friction sealing material association deputy director general Wang Yao, China friction sealing material association chairman Sun Zhongyi, on duty Chinese friction sealing material association member rotating long, Zhejiang Guotai sealing materials Limited by Share Ltd deputy general manager Wu Yimin, Shandong Shengquan group Limited by Share Ltd marketing director Xue Feng, Jerry, former chairman of the United States SAE brake conference Ma Wen, deputy general manager of Chengdu Century City New International Exhibition Center opening ceremony for Ms. Jun Xia; Chinese friction sealing material association secretary general Shang Xingchun presided over the opening ceremony.
Zaozhuang Sunweigh Co. Ltd. as a weighing packaging equipment has 20 years of experience in manufacturing, high-tech enterprises over the years has been engaged in automatic batching, solid material blowing system, pneumatic conveying and spraying automatic packing, palletizing and other high equipment design, development, production, sales, installation, commissioning and customer service service. Our main products: pneumatic conveying system, automatic packing scale, high stacking machine, automatic bagging machine, automatic bagging machine, the ton bag packing scale, particle packing scale, powder packing scale, flow scale, liquid filling scale, batching system, automation equipment, open the bag bag breaking machine, automatic station valve weigher is widely used in chemical, fertilizer, food, cement, glass, friction materials, refractory materials, steel, building materials, environmental protection and many other industries. Over the years, we have won thousands of customers in China, and our products have been exported to India, Indonesia and other countries. The company has been adhering to the "integrity-based, improved technology first, service first" philosophy and process in the long-term is committed to research and development of pneumatic conveying, ingredients, packaging and palletizing equipment and improvement of the new and old customers to show our exhibitors main products of friction material proportioning system. The whole exhibition hall, a constant flow of Sunweigh, is our venue, very lively, our team members for each patient to come to consult customers on the products, the exhibition also ushered in the April 13th executive vice president of a large coffee class figure the friction material association president Wang Yao also took a photo with us.The leaders said they knew that Sunweigh also knew our products, gave us a high evaluation of our products, and held high expectations of us. Hope that we continue to make more outstanding contribution in the friction materials industry. After listening to the words of leaders, we know that we can not live up to the expectations of leaders and customers, constantly update our technical products, and contribute a force to the development of many industries.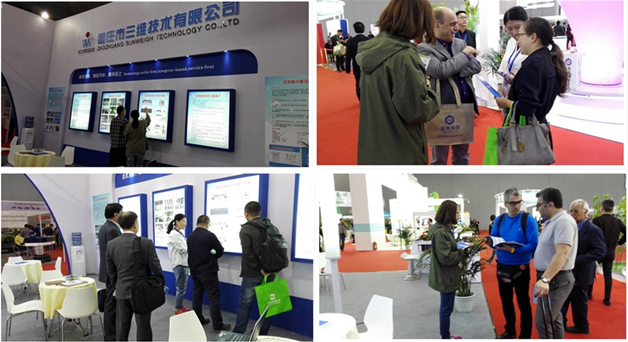 【Related Product】
全自动包装秤
【Relevant Articles】
全自动包装秤