The selection and application of potassium tert-butyl alcohol in automatic packing machine
Potassium tert-butanol is a kind of organic compound, the molecular formula is C4H9OK, is an important organic base, alkali is greater than potassium hydroxide.
Due to the induction effect of three methyl groups (CH3)3CO-, it is more alkaline and active than other alcohol-potassium, so it is a good catalyst.
In addition, as a strong base, potassium tert-butyl alcohol is widely used in chemical, pharmaceutical, pesticide and other organic synthesis, such as transesterification, condensation, rearrangement strong, polymerization, ring opening and the production of metalogenic acid ester, etc.
Physical properties: white or almost white hygroscopic powder, water reaction, humidity sensitive, nitrogen protection.
Solubility: Soluble in tert-butanol, melting point: 256-258 ℃ (Dec.)(lit.), boiling point: 275℃
Vapor pressure: 1 mm Hg (220 ℃), flash point: 54℉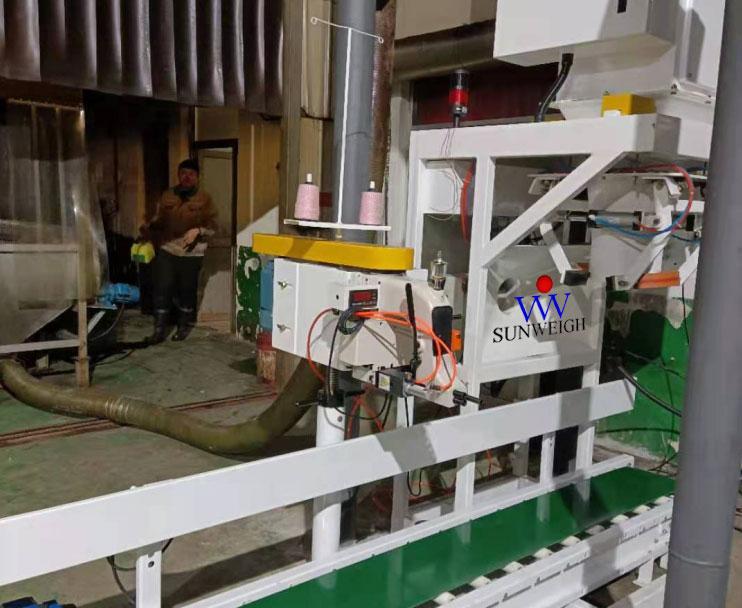 According to the nature of tert-butyl alcohol potassium its physical and chemical properties of packing scale 316 anti-corrosion stainless steel material selection, feeding way to use a double helix spiral feeding size, large spiral quick plus slower, spiral and selection of automatic quantitative packaging of the machine, artificial auxiliary, automatic bag, automatic weighing, automatic filling, the whole process of weighing packaging in a closed state of environmental protection, no dust overflow working environment in the filling speed, the weighing accuracy standard, is the user to choose the ideal packaging equipment.
Automatic packing machine quantitative packing scale technical parameters:
◆ Weighing range: 5-50kg
◆ Degree value: 10
◆ Weighing accuracy: 0.2%F, S
◆ Weighing speed: 200-300bag/h
◆ Power source: AC380V50Hz
◆ Work rate: 3.0KW
◆ Gas pressure: 0.4-0.6Mpa
【Related Product】
全自动包装秤
【Relevant Articles】
全自动包装秤