Zaozhuang Sunweigh teaching you how to choose packaging machine
Zaozhuang Sunweigh Technology Co., Ltd. is a professional manufacturer of packaging scale. The company has been devoted to the design and manufacture of packaging machine for 20 years. At present, the main products are automatic packaging machine, high-level palletizers, automatic bagging machines, automatic bagging machines, tons of bags, granular packaging machine, powder packaging machine, flow scales, liquid filling scales.
At present, the manufacturers of packaging machine in the market are uneven. There are not many packaging machine that can really meet the needs of enterprises. Installation process can be divided into mobile packaging scale, fixed packaging scale, net weight packaging scale, gross weight packaging scale. Because some packaging products have different weighing methods. The net weighing packaging scale is widely used. It can be directly weighed by the weighing bucket and put into the packaging bag. It is simple to weigh, high precision and easy to operate. It is adopted by many manufacturers. In addition to choosing a regular company, we should understand the physical characteristics of the packaged products, such as humidity, thickness and so on, so as to select a suitable packaging scale. It is necessary to use gravity feeding method to pack particulate matter for maize. The packing speed is fast and the precision can also be achieved. If the packing speed of screw cutting is slow, it will seriously affect the speed. However, gravity feeding is not suitable for materials such as flour and ultra-fine powder, because the powder materials are easy to accumulate and the material will not come out completely after the silo is opened, resulting in inadequate weighing accuracy, so it is very critical to select packaging scale according to the physical characteristics of materials.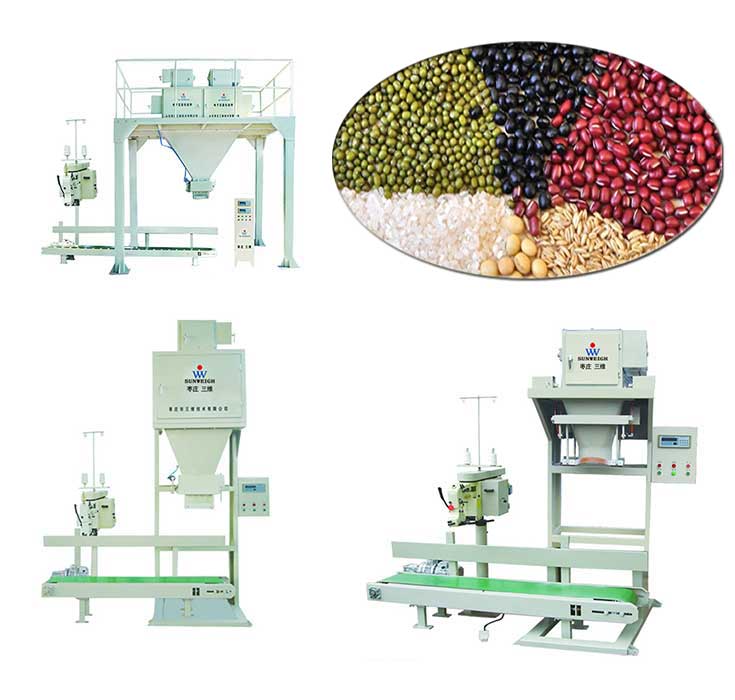 According to the weighing range, the packaging scale can be divided into ton-bag scale and ordinary packaging scale. The material weighing of ton-bag scale is usually more than 500 kg at a time, and the weight of ordinary packaging scale is usually 10-50 kg. According to the weight of the material packed in one package, the type of packing scale is different. For the selection of tonnage-bag scale, it is relatively simple.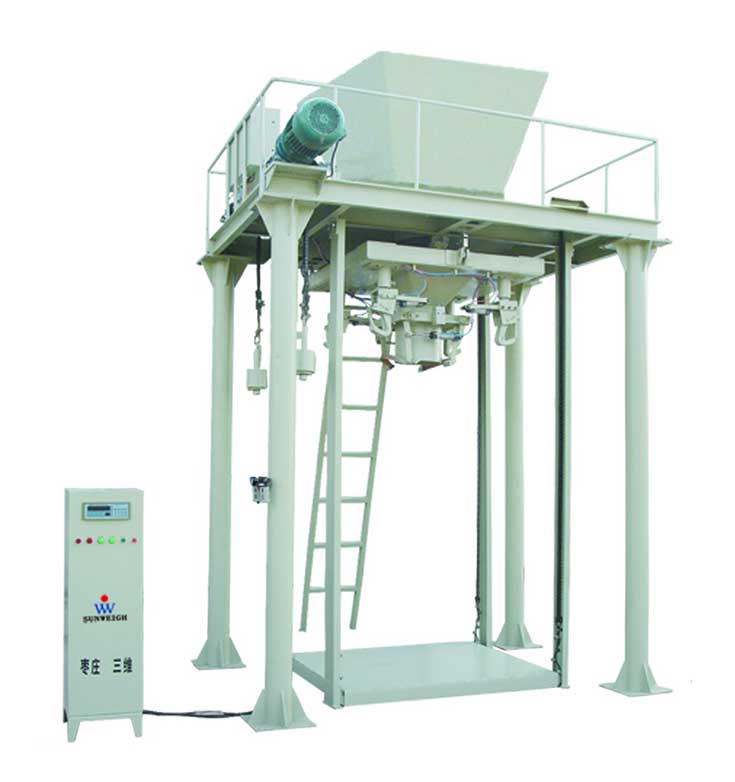 Zaozhuang Sunweigh Technology Co., Ltd. upholds the concept of quality first, customer service, problem solving for customers, and good service for customers. With mature production experience, the packaging scale produced has been sold to more than 20 provinces and cities throughout the country. The daily consultation volume is constant. Zaozhuang Sunweigh is dedicated to solving all kinds of problems of packaging scale for you.
【Related Product】
全自动包装秤
【Relevant Articles】
全自动包装秤