What are the brand's fully automatic packaging machines?
Full automatic packaging machines of domestic brands are divided into two schools: north and south. In the south, most of them are small automatic packaging machines, mainly concentrated in the Pearl River Delta region, such as Yujie in Xiamen, Dade in Guangzhou, etc. Large automatic packaging machines of woven bags mainly include Hualian in Zhejiang, Lima in Wuxi, Simler in Anhui, Cody in Wenzhou, etc. The north is represented by Boshi Automation, Zaozhuang Sunweigh, Qinhuangdao Liyang, etc.
There are more than 7000 factories producing packaging machines in China, but less than 500 factories can produce fully automatic packaging machines. Most of the nearly 500 manufacturers of fully automatic packaging machines do not have research and development capabilities. They only learn from the appearance of other factories by imitation, and the quality of fully automatic packaging machines produced is mixed. Nearly 500 manufacturers of automatic packaging machines have only about 100 companies that can independently develop and produce automatic packaging machines, and the R&D and production capacity of these manufacturers is uneven.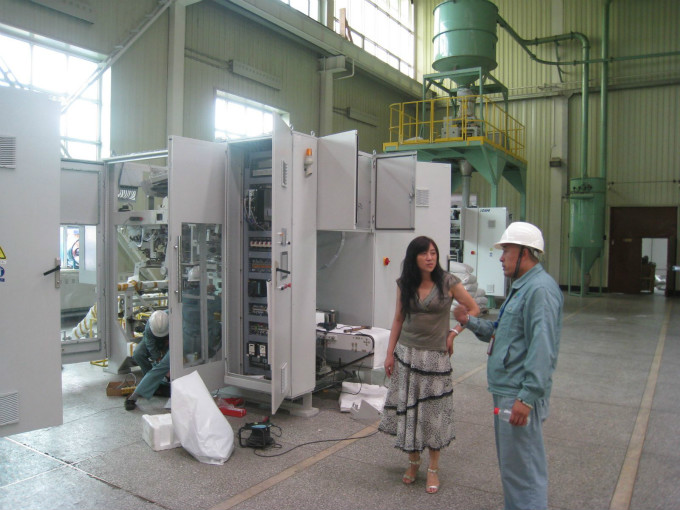 The brand automatic packaging machine is represented by Harbin Boshi Automation Co., Ltd. in China. In 1997, the company established a factory with registered capital of 680 million. Its main products and businesses include industrial robots, automatic packaging production lines and system solutions, and provide relevant value-added services. The products are mainly used in the solid material reprocessing of petrochemical industry, coal chemical industry, salt chemical industry, fine chemical industry, fertilizer, metallurgy, logistics, food, feed and other industries, including single-machine products, unit products and system equipment, which can meet the multi-level and omni-directional needs of customers. The company is one of the few enterprises in the world that can systematically complete independent research and development, complete production and supporting services. The products cover all provinces and regions except Hong Kong, Macao and Taiwan, and are exported to more than ten countries such as Europe, Asia and Africa. In 2009, Harbin Boshi Automation Co., Ltd. was selected as the Top 200 "Forbes China's Most Potential Small and Medium-sized Enterprises". In September 2012, it successfully landed in the capital market on the Shenzhen Stock Exchange and won the "Top 100 Potential of Forbes China Listed Enterprises" in 2014. Since then, Harbor has established a leading position in the field of automatic packaging machines in China. The brand of Haboshi automatic packaging machine is also well-known in China.
Hualian Machinery Group Co., Ltd. was established in 1989. It has 27 years'history and registered capital is 50 million. Compared with Haboshi, Hualian Machinery Group is more focused on the research and development of packaging machinery. It has strong R&D strength, extensive global marketing network, strong financial strength and project implementation ability. The company covers a complete industrial system of R&D, design, manufacturing and large-scale complete sets of equipment. It has formed a series of 16 large-scale products with more than 200 varieties. It is also the leading enterprise in the field of automatic packaging machines. Hualian Group now has two large-scale automatic packaging machine production bases in Wenzhou and Wujiang, Jiangsu, covering more than 150 mu, with a construction area of 100,000 mu. Zhejiang Hualian Group in the field of fully automatic packaging machine and Harbor Shi can be said that have the same level.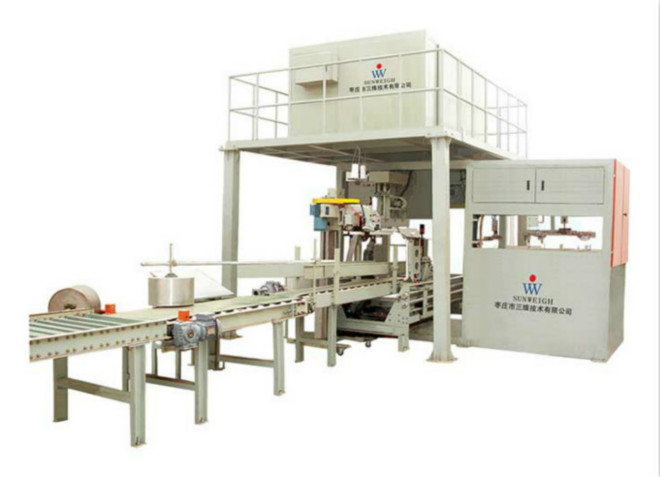 Other domestic brands of fully automatic packaging machines, such as Zaozhuang Sunweigh Technology Co., Ltd., Wuxi Lima Machinery, Anhui Simler Packaging Machinery, Wenzhou Codi Machinery and other fully automatic packaging machine manufacturers also have rich R&D and production experience, outstanding performance in the industry, brand value is also unlimited, is a good choice for many customers.
You may be interested in: automatic packaging machine, automatic packaging scale
Recommended Solution: Semi-automatic Packing Machine to Fully Automatic Packing Machine Fully Automatic Packing Manipulator Palletizing Production Line
【Related Product】
全自动包装秤
【Relevant Articles】
全自动包装秤