Patent of Automatic Bagging Machine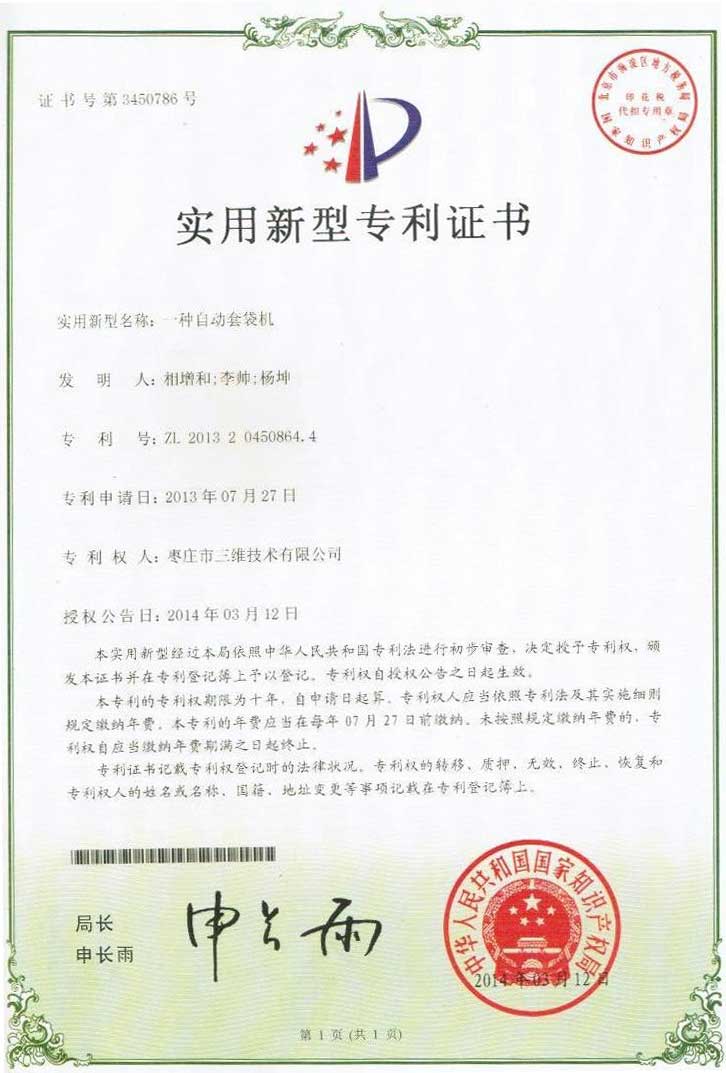 Zaozhuang Sunweigh Technology Co., Ltd. new practical patent "a bag taking mechanism".
This patent is a utility model patent which has been examined by the State Intellectual Property Office of the People's Republic of China and finally granted. "Bag taking mechanism" can adjust the size of the bag opening synchronously in the process of bag taking and bagging on the automatic bag packing machine to make the bag opening and hopper closely fit, meet the needs of various materials, have good use effect, save manpower, reduce enterprise cost and improve enterprise production efficiency.
Patent inventor: Xiang Zenghe
Patent No. ZL201420201530.8
Date of patent application: 24 April 2014
Patentee: Zaozhuang Sunweigh Technology Co., Ltd.
Authorization Announcement Day: 20 August 2014
【相关产品】
全自动包装秤
【相关文章】
全自动包装秤