Weighing Feeding System Patent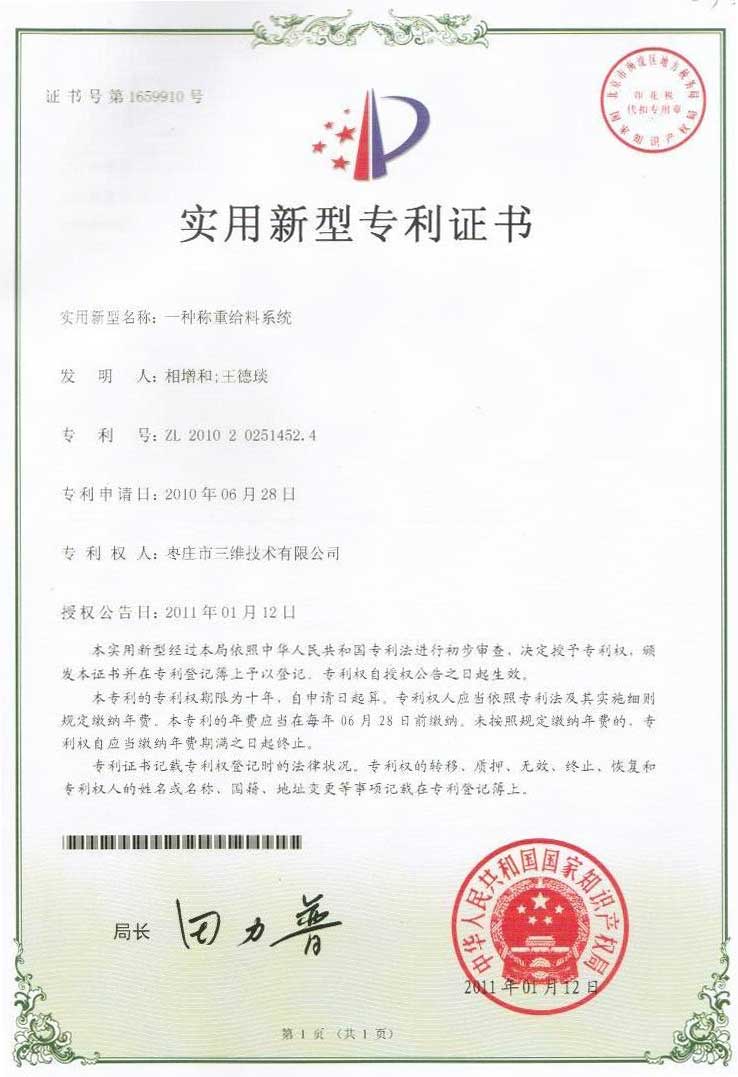 Zaozhuang Sunweigh Technology Co., Ltd. New Practical Patent "A Weighing Feeding System"
This patent is a utility model patent which has been examined by the State Intellectual Property Office of the People's Republic of China and finally authorized. The "weighing and feeding system" acts on the weighing and feeding device. Effective control and adjustment are carried out for each link of production in the symmetrical heavy feeding device to realize the efficient operation of the batching device and improve the production efficiency of the enterprise.
Patentee of invention: Xiang Zenghe, Wang Deyan
Patent No. ZL201020251452.4
Date of patent application: June 28, 2010
Patentee: Zaozhuang Sunweigh Technology Co., Ltd.
Authorization Announcement Day: January 12, 2011
【相关产品】
全自动包装秤
【相关文章】
全自动包装秤