Selection of Semi-automatic and Full-automatic Packaging Machines
Zaozhuang Sunweigh Technology Co., Ltd. has been engaged in packaging machinery for more than 20 years. From the initial simple semi-automatic packaging machine to the present fully automatic packaging production line, Zaozhuang Sunweigh Technology Co., Ltd. is mature in technology, and has been put into production and use in many large and medium-sized enterprises. Customers reflect that the equipment is in good use and can meet their production needs. In the packaging of particulate matter, our production experience is more abundant, can solve the problems of particulate packaging.
According to different packaging output, semi-automatic packaging machine and full-automatic packaging machine can be used separately. Semi-automatic packaging machine mainly consists of manual bagging, manual folding, automatic sewing and manual placement. Full-automatic packaging machine can complete automatic bagging, automatic bagging, weighing, folding, sealing, conveying and palletizing. The total process does not need manual operation. Finally, palletizing is completed by packaging. The forklift truck then forks directly. Gravity feeding method is adopted to ensure the cutting speed and accuracy through instrument control.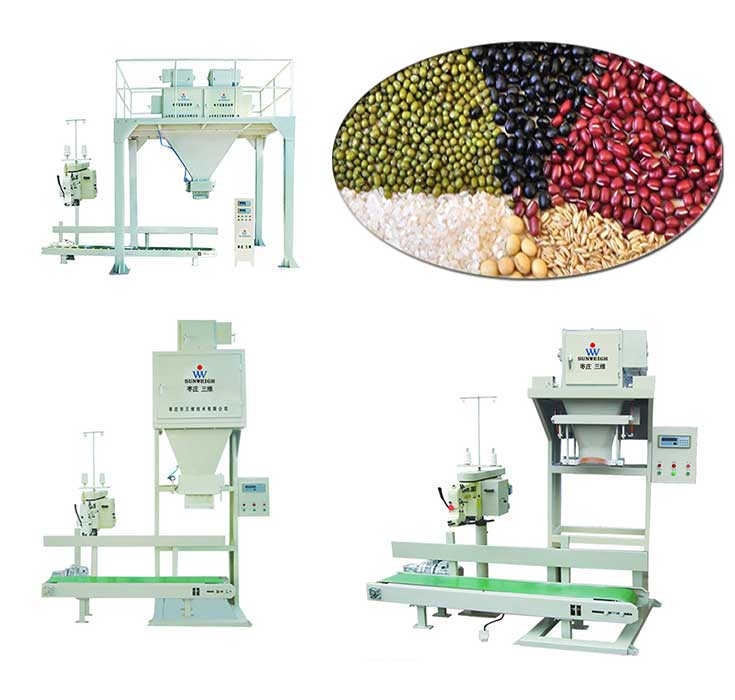 Semi-automatic quantitative packaging machine features: wide application range, simple operation; high precision sensor, high intelligent weighing controller, high measurement accuracy and stable performance; stainless steel is used to make contact with materials, safe and sanitary; electrical and pneumatic components are imported components, long service life and high stability; the control cabinet of packaging machine adopts sealed form, which is suitable for harsh conditions. Dust environment; Material overerror automatic correction, zero automatic tracking, overshoot detection and suppression, overshoot and undershoot alarm; Optional automatic sewing and wrapping thread breaking function: photoelectric induction automatic sewing and wrapping after pneumatic shearing, saving labor. Semi-automatic packaging machine cost is low, compared with the production is not very high enterprises, cost reduction, efficiency has been improved, is a good choice.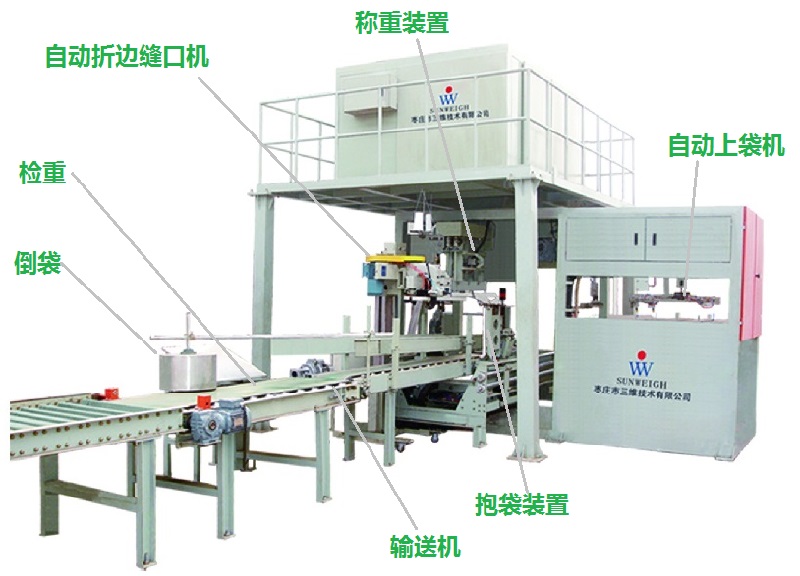 The main features of the automatic packaging machine are: besides the above, it can complete the whole process automatically, and the packing speed is fast, the fastest speed per hour reaches 1200 packages, the packing speed is fast and the precision can reach less than 0.2%, which can fully meet the packaging requirements of large enterprises.
Semi-automatic packaging machine is mainly to meet the production of 120-300 packages/hour packaging speed, if the packaging requirements are more than 500 per hour, and the product profit value is high, it is better to choose full-automatic packaging machine, reduce labor costs, improve productivity, improve enterprise efficiency, Zaozhuang Sunweigh Technology Co., Ltd. dedicated to serving you.
【Related Product】
全自动包装秤
【Relevant Articles】
全自动包装秤