Application of Fully Automatic Packaging Scale in the Field of Industrial Oxalic Acid
Industrial oxalic acid automatic packaging scale is a powder automatic packaging scale. Industrial oxalic acid is a white crystal, mainly used in pharmaceutical, rare earth elements, smelting, fiber bleaching and other industrial production. According to the characteristics of industrial oxalic acid, Zaozhuang Sunweigh Technology Co., Ltd. has developed a fully automatic packaging scale specializing in crystalline oxalic acid powder. The automatic packaging scale fully meets the needs of oxalic acid crystal packaging, with fast packaging speed, high precision and stable performance.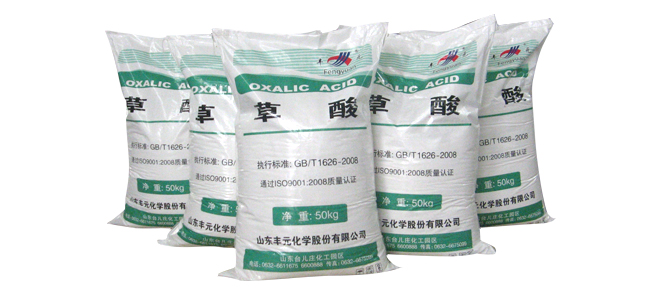 Introduction of Industrial Oxalic Acid Fully Automatic Packaging Scale Products
The industrial oxalic acid automatic packaging scale adopts spiral feeding mode. The equipment mainly consists of automatic bagging machine, quantitative packaging scale, conveyor, automatic folding machine and automatic sewing machine. The oxalic acid automatic packaging scale mainly completes the automatic bagging and bagging of industrial oxalic acid packaging bags. The quantitative packaging scale feeds through screw conveyor device, and then weighs the oxalic acid materials and weighs them. Good oxalic acid crystals are automatically filled into the packaging bags. The conveyor conveys the packed bags to the automatic folding machine for automatic folding and sewing. Finally, the conveyor conveys the packed industrial oxalic acid bags to the tail of the packaging machine for stacking. The whole process is completed by the automatic packaging scale, without the participation of workers. The dust removal device of automatic packaging scale can effectively reduce the pollution of oxalic acid dust and ensure the comfort and cleanliness of production workshop. Avoid workers'direct contact with oxalic acid and damage workers' health.
Functional Characteristics of Industrial Oxalic Acid Fully Automatic Packaging Scale
1. Fully automatic design, automatic bagging, measuring, packaging, folding, sewing, automatic output, without the participation of a worker;
2. Adopt PLC control system, full touch screen design, simple operation;
3. The system has automatic deviation rectification and fault detection prompt, which is convenient for maintenance. The operation of the equipment is personalized without manual participation. The fault alarm automatically alerts the operator to the fault location, fault phenomena and fault detection and treatment methods.
4. Self-contained dust removal device can effectively avoid dust pollution and provide workers with a comfortable production environment.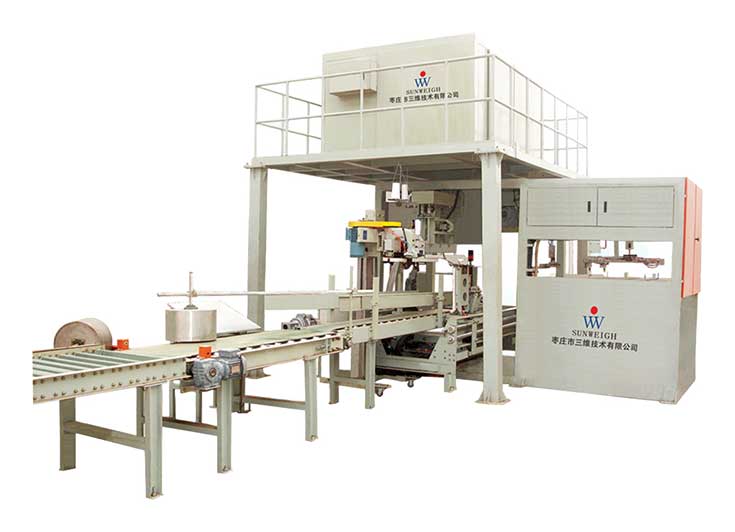 Technical parameters of industrial oxalic acid automatic packaging scale
1. Fully automatic packaging scale packaging range: 20-50 kg bagged products;
2. Packaging materials: paper bags, woven bags (film), double-layer composite bags;
3. Packing speed: 200-800/hour;
4. Packaging accuracy: 0.2%;
5. Feeding mode: spiral feeding mode;
6. Compressed air: 0.4-0.8 MPa, maximum gas consumption 1.6m³/min;
7. Power supply: 6.2Kw AC380V +10% 50Hz.
【Related Product】
全自动包装秤
【Relevant Articles】
全自动包装秤