Solution of Fully Automatic Flanging Sealer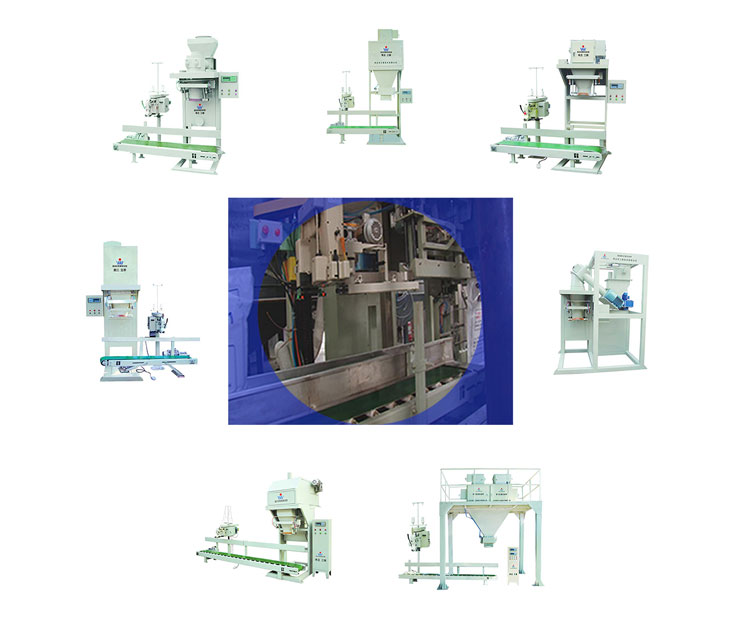 Transforming folding sealing machine into full automatic folding sealing machine
For semi-automatic packaging scales, there are usually two operators, one bagging and one folding sealing. Even if the automatic wire breaking sealing machine is installed, one person is still needed to tidy the bag opening to prevent the incomplete sealing due to the different position and height of the bag opening. It is the best choice to transform semi-automatic packaging scale into automatic packaging scale or to purchase a new set of automatic packaging scale. However, due to some reasons, enterprises can not purchase automatic packaging scales or install automatic bagging machine. They can also transform the automatic folding sealing part into an automatic folding sealing system to reduce one operator, so that as long as a bagging operator is retained, the folding sealing can be automated. This is also a process problem that many enterprises need to deal with at present.
Zaozhuang Sunweigh Technology Co., Ltd. originally applied the automatic folding sealing machine to the semi-automatic packaging scale. Only one person needed to carry out manual bagging. After filling materials, there was an automatic folding sealing machine for packaging bags, which realized the automatic folding sealing, saved labor and improved the production efficiency of enterprises.
Additional equipment needed to transform folding sealing machine into full automatic folding sealing machine
1. Control system: PLC and touch screen are added to control and operate the whole system.
2. Detection components: Increase the position detection and speed control detection of packaging bags.
3. Bag mouth finishing device: The biggest difficulty is that the position of the bag and the position of the bag mouth are changed when the bag filling material falls onto the conveyor, which makes it difficult to fold and even impossible to complete fold and seal.
4. Buffer device: When problems arise in the operation of the system, the packaging bag enters the buffer area and resumes the operation of the system after manual treatment of the fault.
5. Packaging bag importing mechanism: After finishing, the packaging bag is imported into the folding sealing machine by the importing mechanism.
Problems needing attention in installing automatic folding sealing machine
1. Speed matching: Conveyor, folding machine, sealing machine, baghead finishing system speed matching is consistent, otherwise it can not achieve perfect sealing.
2. The quality of testing elements is stable and the installation position is reasonable.
3. The software is advanced and fault-tolerant.
4. The control system is set up reasonably.
5. Bag mouth finishing mechanism should be designed reasonably and run stably.
Complete products of automatic folding and sealing machine:
1. Jet Printer
Generally speaking, when the folding sealing system is changed to full automatic folding sealing system, it is necessary to install a jet printer to print the information about the product directly on the packaging bag. Originally, the manual folding seals were usually sewn in the pocket with relevant information paper such as certificates.
You may be interested in: full automatic packaging scale automatic bagging machine
Recommended Solution: Semi-automatic Packing Scale to Self-Packing Scale
【Related Product】
全自动包装秤
【Relevant Articles】
全自动包装秤